Creative Service Industries provides experience and craftsmanship combined with creative flair to produce quality models, displays and eye catching point of sale units.
We understand the pressures of the business, in particular the ever diminishing time scale so quotations and specifications are dealt with quickly and efficiently.
The use of e-mail allows designs and ideas to be quickly communicated and with the addition of digital photography we can now send progress photographs which can help to reduce our clients out of office time.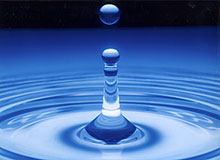 (Splash - perspex model)
We use all the manufacturing methods and materials available to us, some very traditional whilst others like laser cutting and SLA's built from 3d cad data are ultra modern.
Our accumulated skills and knowledge allow us to produce and install models, interactive displays and merchandising units - combined with electronics, lighting and soundstore systems where appropriate, along with prototypes, training aids, sculpture, water features, bubble columns, awards, props, low volume vacuum forming and resin casting, paint and resin spraying as well as plastic, wood and metal fabrications.
Whilst not doing everything under one roof we do have excellent relationships with a diverse range of specialists, supplying everything from chemical milling to intricate rubdown graphics.
So if you require a one off or one hundred off we can cope.
Our aim, to produce a quality product, on time, on budget - every time...